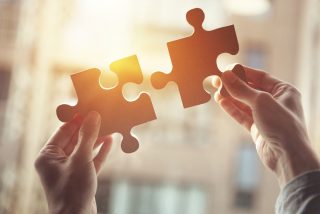 If you're looking for happiness, freedom and success you're in the right place!
I help you focus on your overall well-being – mind, body and soul. When you feel balanced in all areas of your life, things run smoother.
I will teach you how to create the life you want – more fulfilling relationships, more laughter, more meaning and purpose.
People come to me because they want to get unstuck, feel free and peaceful. They walk away feeling energized, understood and inspired. And ready to take on whatever life throws their way.
Here are some of the ways I can support and guide you:
How to be happier
Reduce stress
Feel inspired, empowered, connected
Find your voice
Improve relationships (significant other, family, friends, coworkers, boss, etc.)
Find love
Work/life balance
Get unstuck
How to handle conflict & deal with difficult people
Improve confidence and courage
Guidance for making decisions with ease and no stress
I remember feeling like I was wearing cement shoes – I felt so stuck! I found my way out and now my mission is to help you get unstuck, motivated or take your life to the next level.
I will teach, coach and guide you to change the way you think. Our thoughts are amazingly powerful and with small changes you can see huge results. Change the inside and the outside will follow.
What you will get:
One-on-One individual coaching with me – My style is caring, warm, fun with a little feisty…
A completely new set of tools to see yourself, deal with others and approach your life
Challenges that make you feel supported, empowered, inspired and motivated
A new more balanced outlook on life
I promise that things will never be the same again
You will have (8) 60 minute phone sessions with me that are specifically designed to help you to better understand what you want, why you want it and how to get it! Together we will create a plan designed to help change your life! You will walk away knowing what is uniquely amazing about you.
Get clear about what you really want in life. Let me help you.
Investment: $1,800
Single Payment
2 Pay Option
The second payment will automatically be billed one month after the first payment
The greatest investment you can make is in yourself!
How do you want feel? Set up a free call now