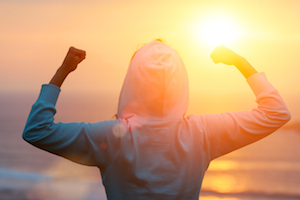 When I decided to become a coach, I wanted to help women create more balance in their lives.  What I didn't realize is that 95% of my clients struggled with some form of weight or body image issues.
The reason they weren't having the success they wanted or living the life they wanted was because they didn't feel good about themselves.
They had put their lives on hold until they lost weight and didn't realize that's what they were doing.  They thought that after they lost the weight (and felt worthy) they could go for the promotion or get a new job or start dating again. Everything revolved around how they felt about themselves.
They said that they could share things with me that they have never told anyone else because they knew I would not judge them.
I was blown away.
But I didn't think I was qualified to help anyone with weight issues because I had my own struggles around weight and body image that started when I was 10 years old. It was constant source of shame for me and I suffered in silence for more than 30 years.  I wasn't ready to talk about weight or body image because I had my own wounds.
That was until I became a Certified Weight Loss Coach and a Certified BARE Coach.  I realized that I am the perfect person to help people with weight and body image issues because I have been where you are.  I turned my wounds into wisdom and I know the path back to self-confidence, love and appreciation for my body.
There is so much more to weight loss than counting calories and your weight on the scale… It's more about your mind than your body.
When you change the inside, the outside will follow. 
That's why I'm here!
If you are looking to lose weight, end emotional eating, improve your relationship with food or exercise – ask yourself these questions…
Have you tried several different diets only to gain the weight back?
Are you tired of constantly thinking about food?
Do you want to continue obsessing about your weight and wondering why you can't just lose the weight?
Do you hate what you see when you look in the mirror and wish you had a magic pill to make it all go away?
Do you use food to numb, distract or avoid unpleasant situations?
Do you hate exercising and think it's a form of punishment?
If you answered yes to the questions above – I can help you.
What if I told you that you could: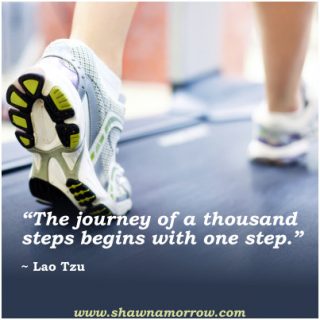 Feel peaceful towards your body
Take extraordinary care of your body not because you have to get the weight off but because you love yourself and want to take great care of it
Enjoy food without feeling guilty or restrictive
Feel good about yourself without losing any weight
Find exercise fun and enjoyable
I can teach you how to change your thinking so you can love what you see in the mirror, stop hating your body and feel more confident.
What you will get:
One-on-One individual coaching with me – My style is caring, warm, fun with a little feisty…
A completely new set of tools to see yourself, deal with others and approach your life
Challenges that make you feel supported, empowered, inspired and motivated
A new outlook on life without the weight struggle
I promise that things will never be the same again
You will have (8) 60 minute phone sessions with me that are specifically designed to help you to better understand what you want, why you want it and how to get it!  Together we will create a plan designed to help change your life!  You will walk away knowing  what is uniquely amazing about you.
Investment: $1,800
Single Payment
2 Pay Option
The second payment will automatically be billed one month after the first payment
I have been where you are. I understand. Let me show you a better way.
I see you! Let's get started.