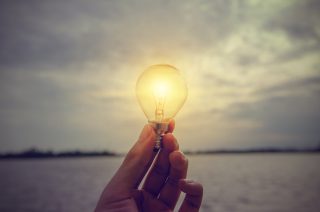 When I graduated from college and passed the CPA exam over 23 years ago, I had no idea where it would lead me. During my years in corporate accounting and marketing and sales, I discovered that I'm a natural leader – the go to person when people need help or guidance. I'm an amazing manager and trainer. I put together the best teams.
My function in the accounting world took a bit of a curve – because of my love of people. I was often tasked with creating team building events or activities for my organization, consulted on how to handle difficult situations and known for hiring the best people. I also developed the incredibly helpful skill of managing upwards. My definition of managing upwards is to identify a need, create a plan to fill it without having to be asked. Create a system that both works for you and your supervisor and organization. I have hired lots of people, I have created successful teams.
All of this experience combined with becoming a Certified Coach makes me the perfect coach for your organization.
I believe that anything can be overcome with the right tools. I am one of those tools to improve your organization, your staff and your leadership.
Coaching Specialties
Leadership development
Building courage and confidence
Dealing with difficult people and managing conflict
Having courageous conversations
Employee engagement
Improving communication
Team building
Organization, time and stress management
Career advancement or transition
Starting a business
I use a variety of tools, including, but not limited to:
Values in Action (VIA)
StrengthsFinders 2.0
EQ-I 2.0
Individual Pricing
3 Month Coaching Program
– Includes 8 (60) minute coaching sessions $1,800
Single Payment
Two Pay Option
– 2 payments of $975
The second payment will automatically be billed one month after the first payment
Current and Past Clients
Four Coaching Sessions
– Includes 4 (60) minute coaching sessions $650
Corporate Pricing
*Contact me if you would like more information and to set up Corporate Sessions
Are you curious about what I can do for you?  Schedule a FREE 30 minute call to learn more…