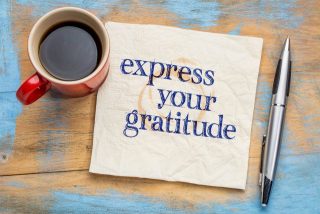 During the month of November I will be hosting FREE weekly calls about gratitude. These calls will help you to practice more gratitude in many different areas in your life – we will discuss what you notice, the positive effects and brainstorm ways to implement it.
Gratitude is one of the most powerful things that we can practice. It's so much more than thanking people – it's a way of life. The effects of gratitude can profoundly change your life for the better.
During our 4 weeks together we will discuss how gratitude can affect your happiness, your health, your relationships, how you view yourself and so much more…
I will give you weekly challenges and we will come back together to discuss what we noticed and how it impacted our lives.
I've hosted these gratitude calls for the last few years and they are really enlightening and fun.  The support that you'll get from, not only myself, but the community is really amazing!
So, please join me for this heart centered activity that will leave you feeling inspired, hopeful and grateful.
The calls will be at 8PM ET:
Monday, November 5
Monday, November 12
Monday, November 19
Monday, November 26
I look forward to sharing some gratitude with you!